Supply Lists 2022-2023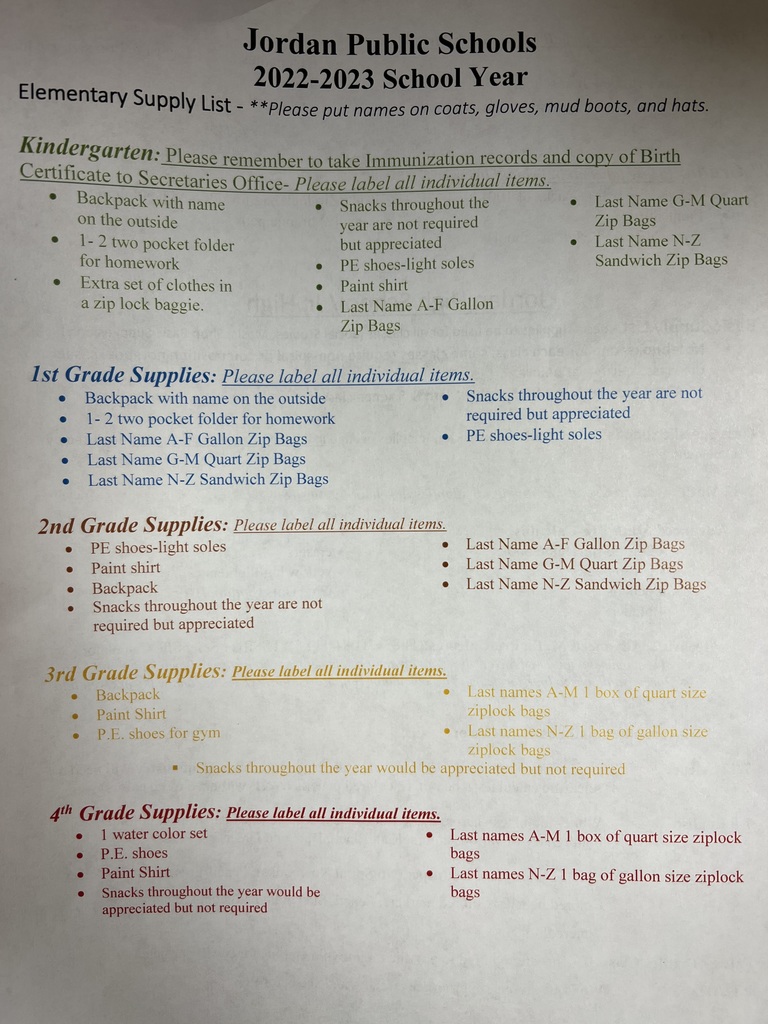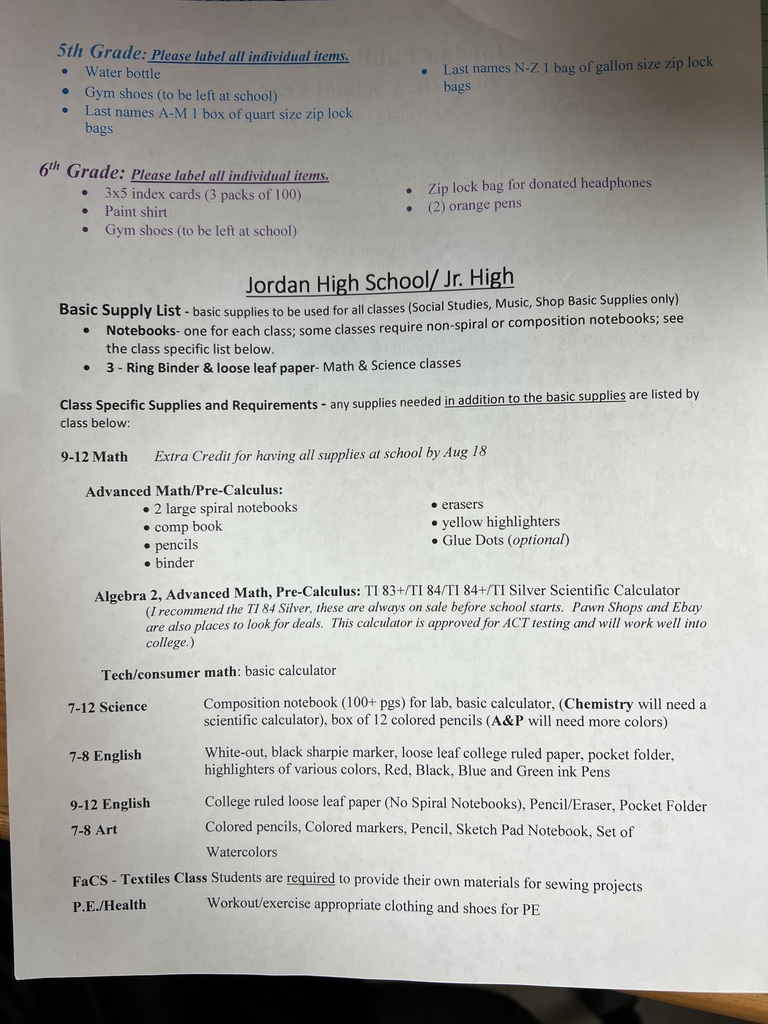 All classroom supplies will be provided. The only thing that students will need will be PE shoes and calculators! Thank you Mr. James Black

Stay busy with sports this summer Jordan! Good luck to track this Friday and Saturday in Great Falls! Here are a couple basketball options in Wibaux: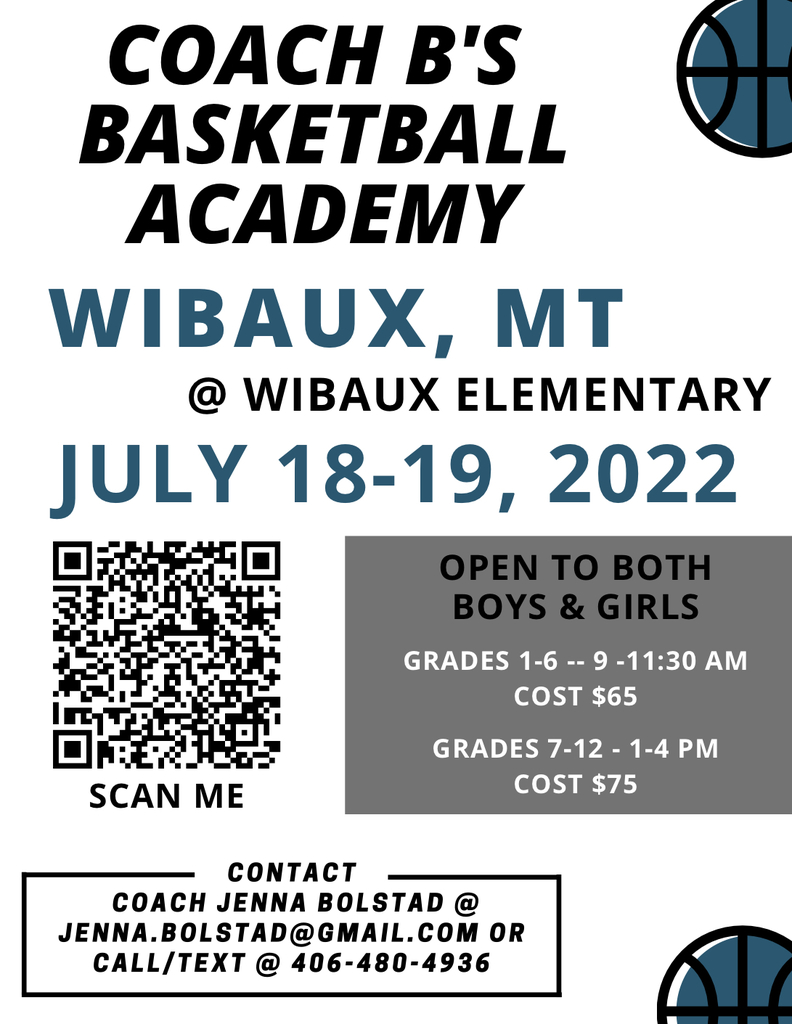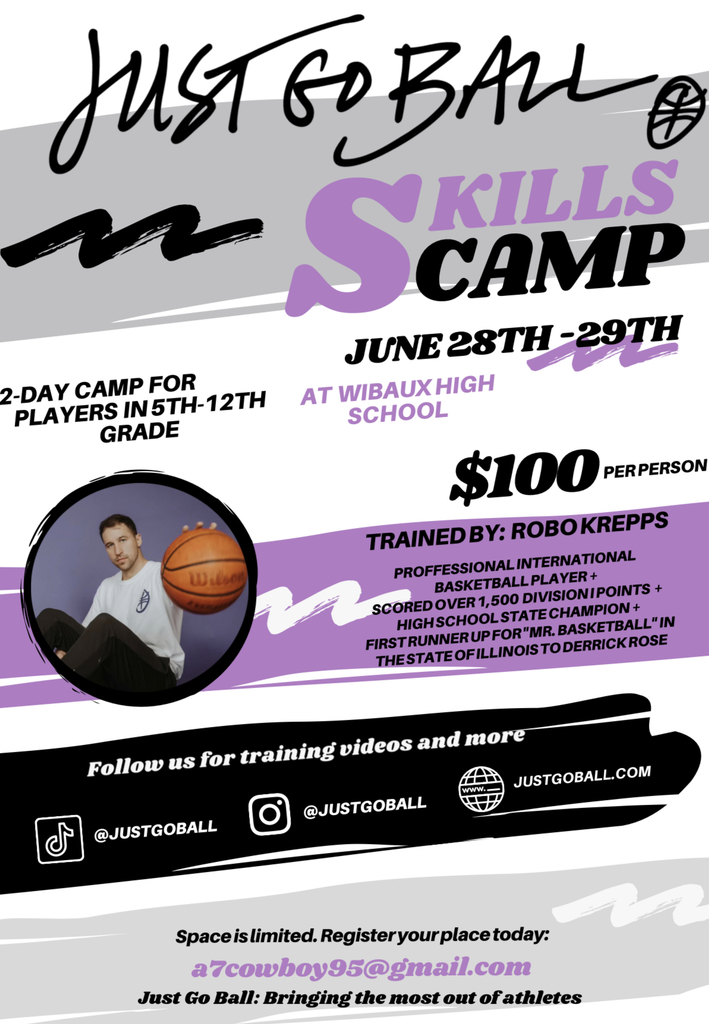 The Jordan track team performed amazing in Laurel for the Southern C Divisional track meet! Rain, Snow, and wind couldn't stop 8 athletes advancing to state! See you in Great Falls Sophie, Maggie, Walker, Krystan, Ty, Jason, Jodi, and Payson! Great work ladies placing 3rd overall in class C for the meet! (see both class B and C results below)
https://www.athletic.net/TrackAndField/meet/447255/results/all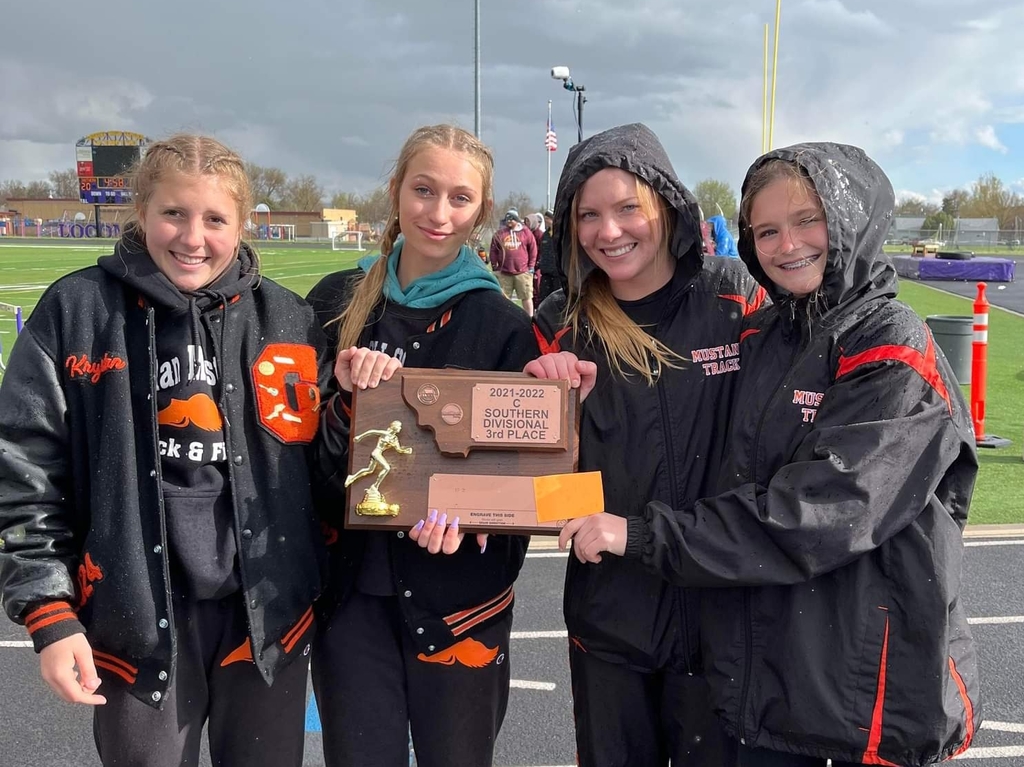 Jordan Track and Field!!! The district track meet tomorrow in Baker has been rescheduled due to the rain. The meet will now be on Monday the 16th with the exact same schedule. Best of luck to all of Jordan track team on Monday! (If they place in top 6, their next meet is Southern C Divisional in Laurel on Friday the 20th starting at 9:30).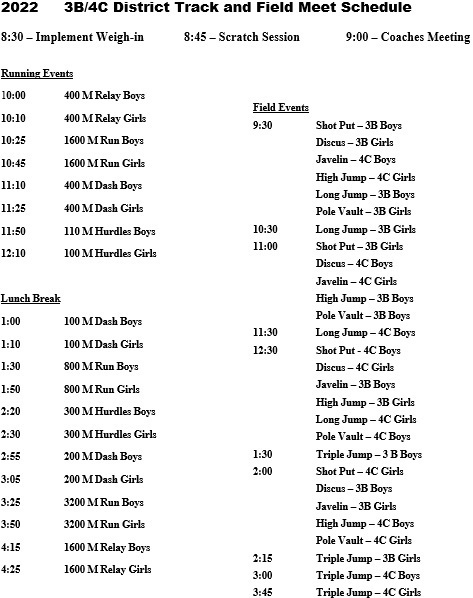 Junior High Track Announcement: The track meet tomorrow (4-28) will be in Lambert starting at 10AM. The moisture Fairview and Sidney has received changed some plans. Bus time is 7AM (please see attached schedule)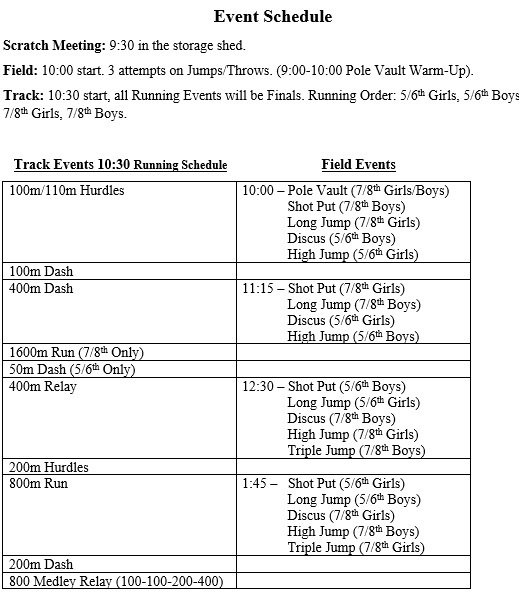 Volleyball individual camp and team camp in Glendive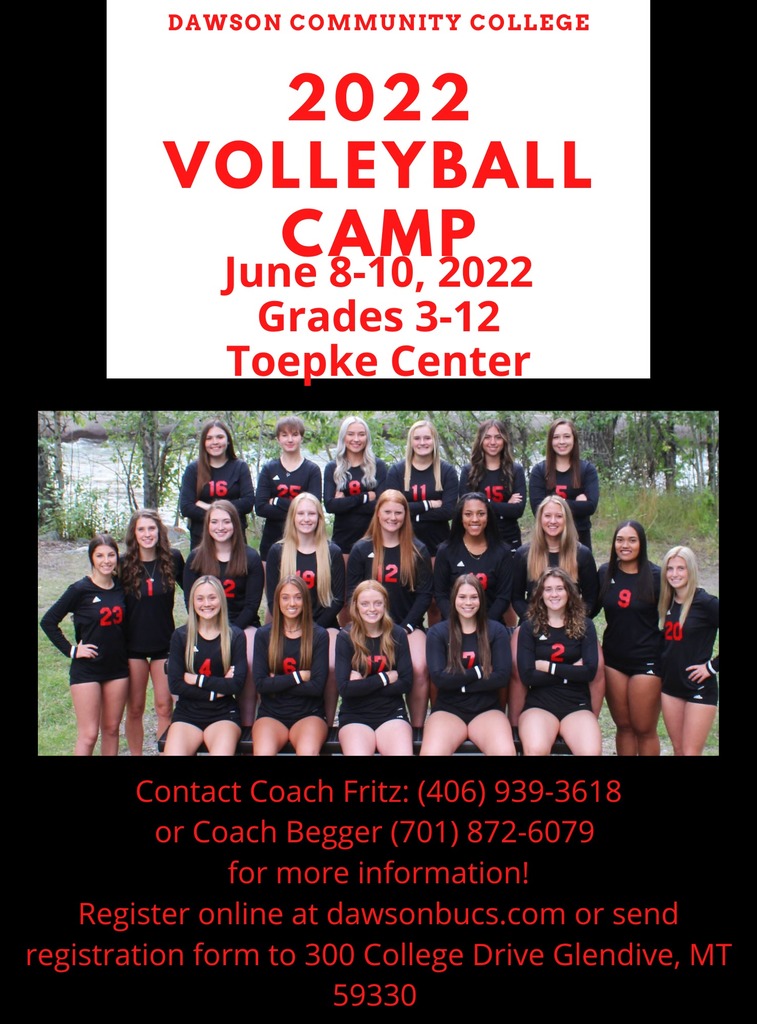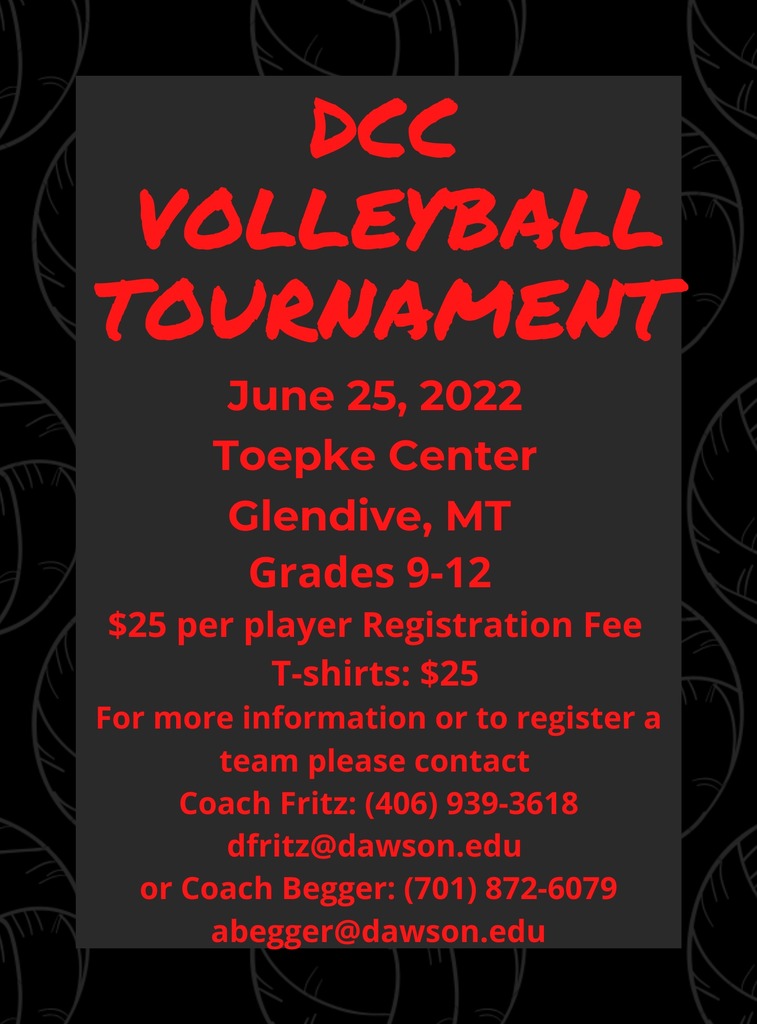 Big congrats to All-State basketball student/athletes Lindsay Lawrence and Porter Kreider for the 21-22 season in class C! All-Conference selection qualifiers are also Lacey Lawrence, Brenna Murnion, and Dawson Murnion! Well done to all teammates and coaches for making that possible! Great season Jordan!



Girls' basketball loses to Melstone 48-36 for the championship game at the Southern C tournament. Girls will play a challenge game on Monday at 5PM in Miles City to decide 2nd place (due to not playing Ekalaka during this tournament). Best of luck girls, we'll all be cheering!

Southern C Girls Basketball Bracket... good luck girls, you'll do awesome!

Tough loss to Melstone for the girls in the championship game (54-22), but a great tournament result placing 2nd in 4C. Divisional tournament is next and information will be posted when available. Great week ladies!

Basketball bus time on Saturday the 19th is 12:30 heading to Miles City to eat first, then head to the high school to watch some basketball and prepare for the game at 6:45.

Awesome girls basketball game with Ekalaka as it went back and forth in regulation with Brenna Murnion making a 3-pointer to send it to overtime. After all was settled on the court, Lady Mustangs win 58-56 to play for the championship on Saturday at 6:45 PM vs. Melstone, amazing work ladies!

Another hard-fought basketball game with boys losing in overtime to Wibaux 51-60. The season is over for the boys, but everybody is proud of what you've accomplished this season. Great work players, coaches, managers, and everybody involved. Prepare to cheer for girls scheduled to start at 6:45 vs. Ekalaka!

Amazingly close game with boys vs. Custer/Hysham down in Miles City, both teams played well... in the end, the Mustangs win it 37-36 with a quick in-bound pass and layup and solid defense to close it out. Next game is girls tomorrow at 1:30 vs. Custer/Hysham with a bus time of 11AM.

Filled in basketball tournament brackets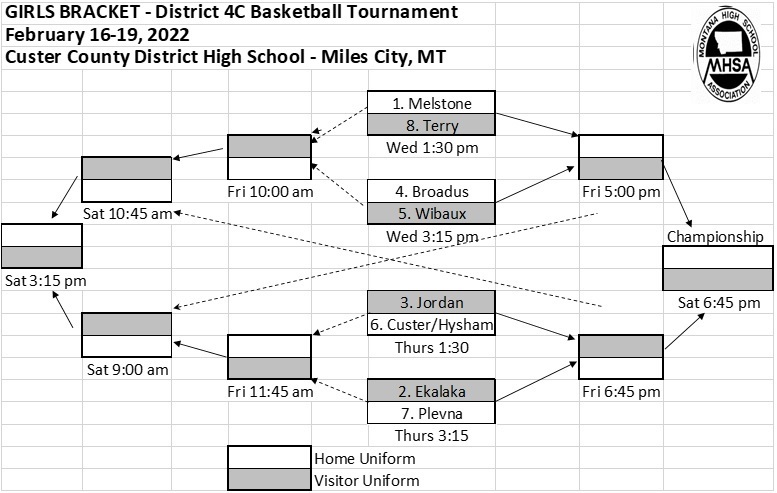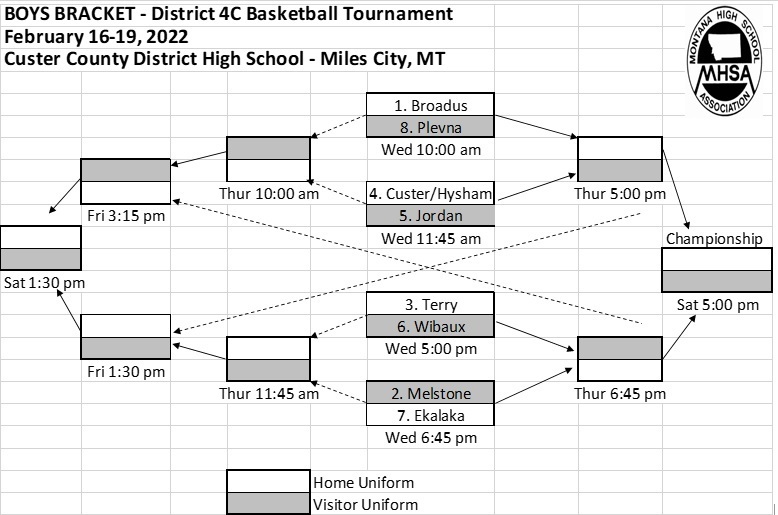 District basketball empty brackets... Standings are not written in stone yet, but it appears girls will be 3rd and boys will be 5th.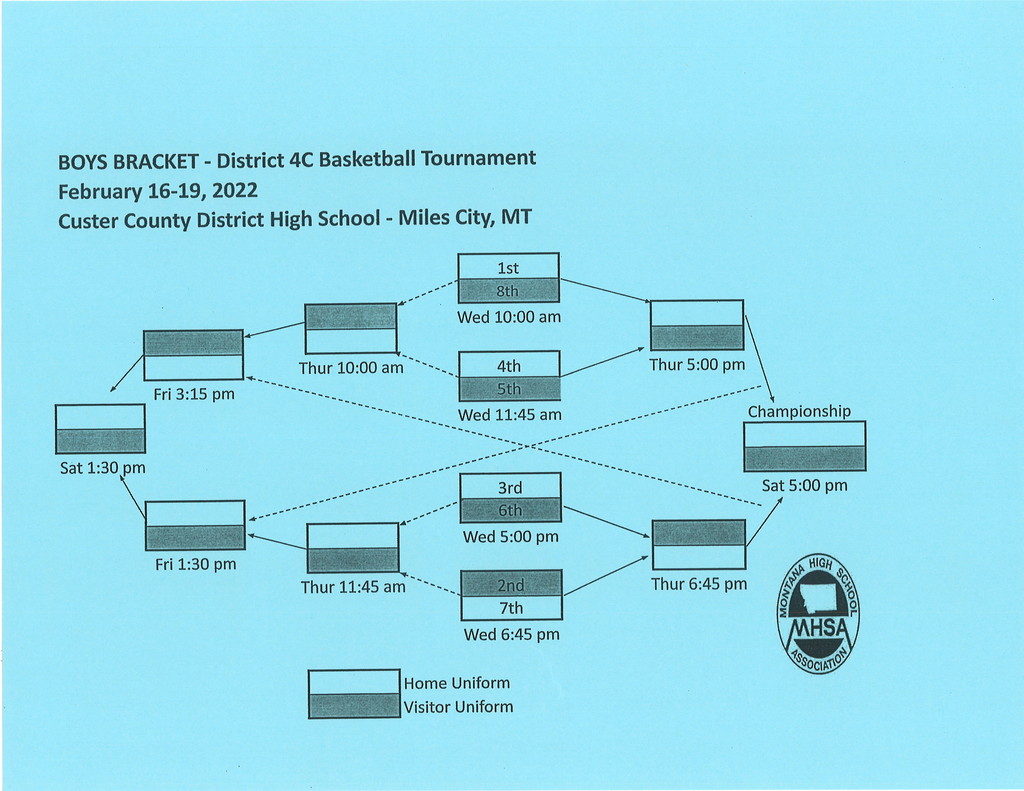 Traveling basketball week: Tuesday at Grass Range (bus 1:15): JV ONLY (girls JV at 4 vs. WGR and 5:30 boys JV vs. Roy/W) Friday at Winnett (bus 12:30): 3 JVG, 4:30 JVB, 6 VG, 7:30 VB Saturday at Plevna (bus 11:45): varsity only (boys at 4 and 5:30 girls)

Senior night in Jordan with Custer/Hysham basketball results: JVB lose 25-29, JVG win 38-21, VB lose 50-55, and VG win 58-15... Next game will be on Tuesday with JV only going to Grass Range at 4 (JVG vs WGR) and 5:30 (JVB vs. Roy/W). Bus time will be announced Monday.

Basketball reminders and senior night info: 2-4 at Broadus (bus time 10AM), 2:30 JVB, 4 JVG, 5:30 VB, 7 VG 2-5 Pee Wee will begin at 11 am (concessions at noon)... high school is home with Custer/Hysham SENIOR NIGHT... 1:30 JVB half game, 2:30 JVG, 4 VB, 5:30 VG Senior night on Saturday for all student/athletes will take place after JVG around 3:40PM. Please arrive early as JV games might be ahead of schedule. Varsity boys will not start warmups until after senior announcements are completed.