1st place at districts for volleyball!!! To recap the day, win against Wibaux at 8AM, win against Ekalaka at 2PM, win against Circle in 3 sets at 4PM, win against Broadus in 3 sets at 6PM, and win against Broadus AGAIN 3 sets to 1 for the final championship match. Well done team! Amazing day in Glendive! Sidney next week as the #1 seed in the 2C!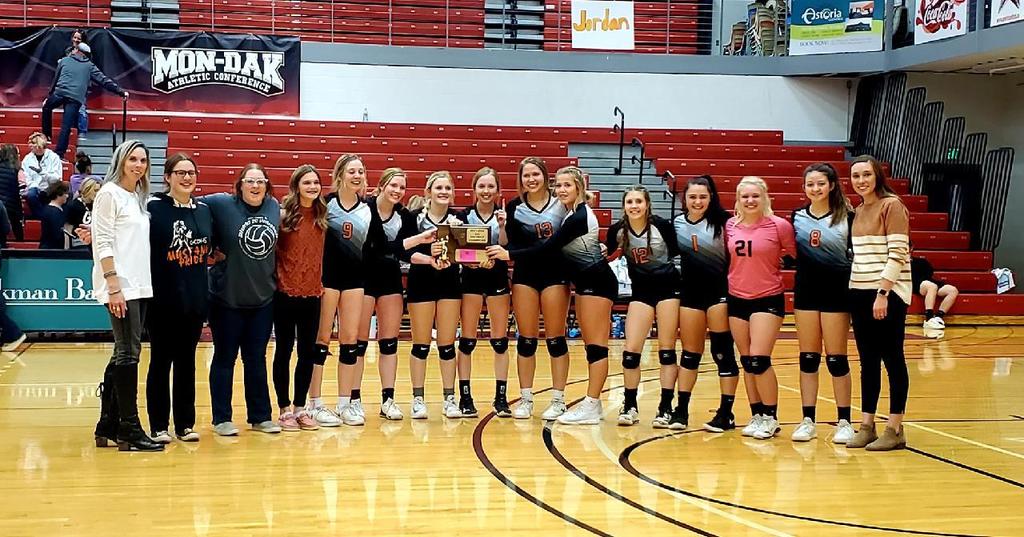 Girls beat Wibaux in 3 sets after a slow start (possibly still feeling that Broadus game from last night) but strong finish. 2PM is the next match vs. winner of Terry vs. Ekalaka playing now. Catch it on the NFHS network if you're not in Glendive!

Volleyball bus time Thursday is 7AM going to Glendive. Junior high basketball parents: Wibaux game order: Girls B, Boys B, Girls A, Boys A (2:30/3:45/5:00/6:30) Ekalaka on Saturday in Jordan: Girls B, Boys B, Girls A, Boys A (1/2:30/4/5:30). Please show up early to games if you have a son/daughter you want to watch play. Times are estimates and can be pushed forward to help refs and visiting teams.

Volleyball and JH bball this week: Volleyball plays at 10AM on Thursday vs. Plevna. The entire tournament will be played in the Toepke Gym at DCC in Glendive. Ticket prices are 10$ for adults and 5$ for students (no all-tournament passes will be sold). JH basketball at Wibaux is Friday starting at 2:30 (Bus time 11AM)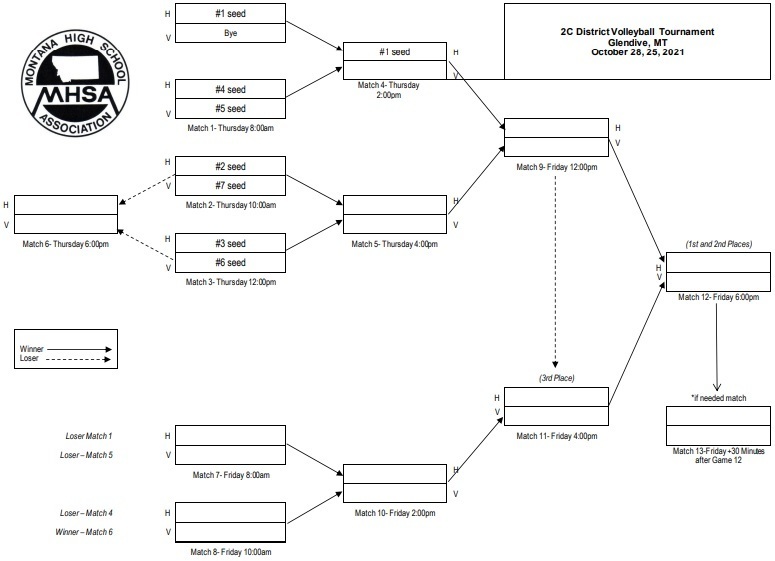 Strong end to the season as volleyball beats Ekalaka in 3 for both JV and Varsity! Phenomenal season junior varsity! Fun night celebrating 5 seniors: Sophie Kreider, Grace McDonald, Abby Pierce, Annslee Wright, and Lacey Lawrence... District tournament begins Thursday, October 28th at Dawson Community College. Look for announcements on Monday.

Tough loss for football vs. Richey/Lambert, but great celebration of the only senior Walker Colvin. Great season players and coaches, you battled through adversity all year and we are proud of you all. See everybody tomorrow night for our volleyball senior night vs. Ekalaka starting at 5:30 and 7.

RETAKE Day is this Tuesday, October 26th @ 2PM...I think there are only a couple kids that were absent that day! Right after will be the group photos for BPA, FCCLA, etc...@ 3:00PM will be JH Basketball photos, girls first then boys, we need to be out of gym by 3:40 so please be on time if you are in country schools:) I will attach forms below, you can just print them and bring them in with envelope & Payment inside! Again, I have to order in bulk so all orders & payment have to be in to me the day of :) Thank you all!!

Sports this week: Football home with R/L at 7 (senior night) Volleyball away at Terry on Friday playing at 4 and 5:30 (bus time 1)... Saturday is home with Ekalaka at 5:30 and 7 (senior night). JH basketball: Friday at Plevna: Bboys 2:30, Agirls 4, half Bgirls 5:30, Aboys 6:30 (bus 10:30) Saturday at Sacred Heart: 1 and 2:30 (girls only, bus 10:30)

There will be no JH Basketball practice for boys or girls tonight!

Saturday sports results: Football lose to Wibaux. JH basketball Bboys 35-21 loss, Bgirls 17-23 win, Aboys 44-49 OVERTIME win, and Agirls 42-40 loss. Broadus at Jordan for volleyball: JV win 3-0, Varsity win a great match 3-1. Next volleyball match in 10-22 at Terry. Senior night is 10-23 with Ekalaka. Football senior night is 10-22 with Richey/Lambert. JH basketball is away both Friday and Saturday next week at Plevna and Sacred Heart.

JH basketball order tomorrow in Terry is BGBG... so Bboys start at 1, Bgirls 230, Aboys 4, Agirls 530... reminder bus time 10AM. Good luck to football in Wibaux at 1 (bus time 9AM) and Volleyball home at 5:30 and 7 vs. Broadus.

Melstone at Jordan for junior high basketball: Girls B loss, boys 25-19 win, girls A 13-41 loss Next game in Terry on Saturday the 16th at 1, 230, 4, and 530 (bus time 10AM)... Girls volleyball tomorrow in Plevna at 4PM and JV in Baker at 5PM (bus time noon). Then home volleyball Saturday night with Broadus at 5:30 and 7. Football is away in Wibaux on Saturday at 1PM (bus time 9AM).

3 different sports this week! 10-14 JHBB home with Melstone (only 1 boys game at 5:30) game times are 4, 530, 7.... also volleyball away at Ekalaka 3:30 and 5 (bus time 11AM) 10-15 volleyball at Plevna and Baker (bus time noon) (varsity at Plevna 4, JV at Baker 5) 10-16 football at Wibaux 1PM (bus time 9AM) 10-16 JHBB at Terry (bus time 10AM) (we'll know more what we have for player numbers after tonight)

3rd place in the Sacred Heart Junior High Tournament! Well done volleyball! Great season players and coaches!

Volleyball information for tomorrow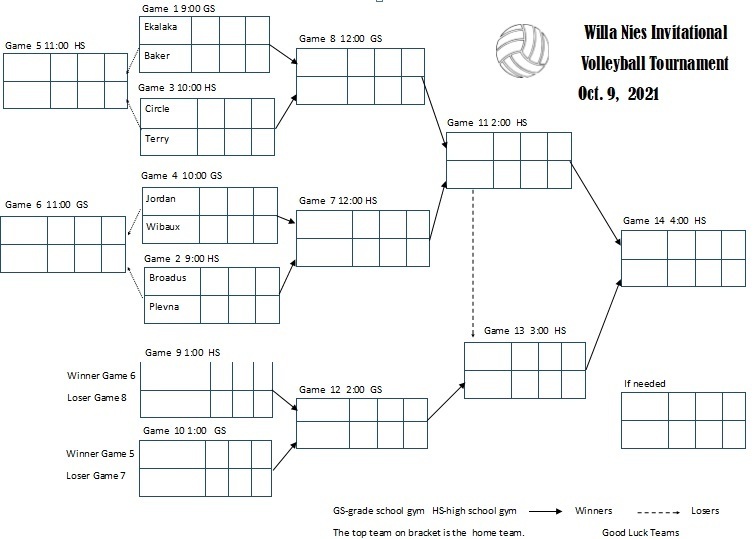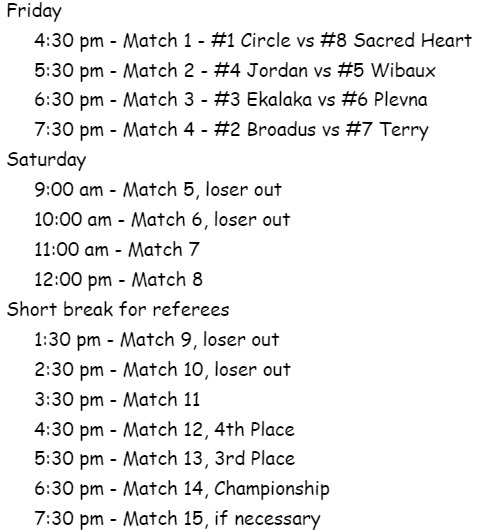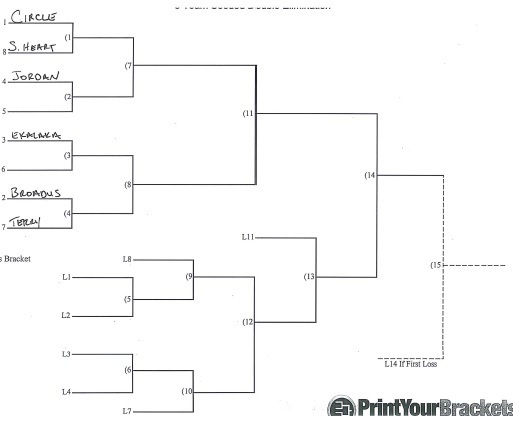 Football night in Jordan: Great end-of-the-season game for junior high with a win over Froid/Lake. Well done players/coaches/managers! Monday the boys start basketball with their first game in Jordan against Melstone on Thursday the 14th. Varsity lost tonight against a talented Froid/Lake team. Next game for varsity is the 16th in Wibaux at 1PM. Good luck JH volleyball in Sacred Heart tomorrow and Varsity in Ekalaka!

Volleyball night in Jordan vs. Circle! jhB wins 2-0, jhA loses 0-2, JV wins 3-0, and varsity loses 0-3... Highly competitive with great volleyball on both sides, both teams improved tonight. Next match is in Wibaux tomorrow at 4:30 and 5:30 for high school (bus time 1PM), junior high competes in the Sacred Heart tournament tomorrow at 5:30 (bus time 2:30). Football tomorrow night vs. Froid/Lake in Jordan.

Sports this weekend: Reminder volleyball vs. Circle today starts at 3 in the big gym. Followed by JHA at 4, JV 5, and varsity at 6:30. Tomorrow football vs. Froid/Lake start at 4:30 and 7. Volleyball tomorrow junior high goes to Sacred Heart to start the tournament playing the 5th seed at 5:30 (bus time 2:30). Varsity and JV go to Wibaux to play at 4:30, followed by varsity (bus time 1). Saturday is the Ekalaka tournament (varsity) and continued Sacred Heart tournament (JHA)

JH Volleyball will be starting at 3 instead of 3:30

Great Friday volleyball in Jordan, thanks for coming up Sacred Heart! JHB team wins 3-0 and JHA wins 3-0. Next match is tomorrow in Grass Range at 3:30, 4:30, 5:30, 7 with a bus time of 12:30. Football bus time is changed to 12:30 going to Savage for 4:30 and 7PM games on Pink night honoring cancer survivors. Volleyball next Tuesday JV is going to Circle for matches at 5 and 6PM with a bus time at 2:30.