Volleyball games today will begin at 3 pm. Sorry for the confusion.

Sports schedule update and information: VOLLEYBALL: all teams play next Friday the 27th in Broadus (3, 4, 5, 6:30) bus time 11AM. Varsity Fairview Tournament Saturday the 28th at 9:45AM in the North gym (bus time 6AM). *NEW* JHVB tournament 8-28 in Jordan starting at 10AM vs. WGR (Circle+Broadus also attending) FOOTBALL: *Change* JH at Richey 4:30 (bus time 1PM). Varsity vs. DGS in Geyser at 1PM (bus time 8AM)

Just a last minute reminder the fall sports parent meeting is at 6 tonight in the high school library. High school is starting practice tomorrow and junior high on Monday after school. Please remember to have their physicals done before the first practice so they can participate. Athletic fee is 40$ for the first sport due by the first competition turned in to the front office.

Fall sports parent meeting will be this Thursday the 12th at 6PM in the high school library. Student/athletes may attend but are not required. This is a good meeting to meet with coaches and get valuable information. Reminder: Today (8-9-21) physicals are being held in the high school and concussion testing in the elementary computer lab. Must have BOTH done before participating in first practice on 8-13. Make up concussion testing is by appointment with Mr. Bills.

Great second day of track, congrats to Krystan Hafla, Sophie Kreider, Maggie Pluhar, and Walker Colvin on making it to state! No top 6 finishers but a great showing at a competitive track meet in Missoula. Also shout out to Riata Bolinger, Delaney Kamerman, Riley McWilliams, and Ty Bolinger on a great track season! Great work coach Carrie Murnion and Tyrone Hageman!

Great first day of state track for Jordan: Walker threw 111' in Discus, Sophie got 19th in long jump and Maggie got 10th. Maggie advances to finals in 100 m... Good luck to all tomorrow!

Volleyball Dawson Community College is hosting a camp for grades 3-12. 65$ if registered before June 7th.

Great news from Laurel divisional track meet, including a new school record!!! Sophie Kreider= 1st in 100mh new school record of 17.34 (breaks 27 year old record by J.Turner), 3rd LJ, 3rd 300mh, 2nd TJ Maggie Pluhar= 1st in 100m, 4th LJ, 2nd 200m Walker Colvin= 3rd in Discus, 4th in Shot Krystan Hafla= 5th TJ Great job to our younger students with "field day/play day", we have more future athletes on their way to greatness!

Super successful track meet in Baker yesterday, every athlete qualified for the divisional meet next week in Laurel! Walker Colvin: 3rd 100m, 3rd 200m, 2nd Shot Put, 3rd Discus, 3rd TJ Maggie Pluhar: 1st 100m, 1st 200m, 2nd LJ Riley McWilliams: 5th 100m, 4th 400m, 4th HJ, 5th LJ Ty Bolinger: 6th 400m Sophie Kreider: 1st 100m hurdles, 2nd 300m hurdles, 3rd LJ, 2nd TJ Riata Bolinger: 4th Shot Put, 6th Discus Delaney Kamerman: 4th Discus Krystan Hafla: 4th HJ, 5th LJ, 3rd TJ See full results through link below:
https://www.athletic.net/TrackAndField/MeetResults.aspx?Meet=420051&show=all

The itinerary for the 2021 8th Grade Class Trip and permission slips have been sent home with students. The Permission to Participate Form MUST be signed and returned to Mrs. Hoverson by Tuesday morning before the bus leaves. Students CANNOT go without a signed permission slip. For the Trampoline park, PLEASE complete the online waiver before the 18th. You can find the waiver on getarisports.com/billings Without parent info and permission on the waiver, kids CANNOT jump.

The School Carnival scheduled for the 13th has been canceled.

Miles City track meet results: Maggie Pluhar: 3rd in 100m PR Sophie Kreider: 5th in 100m hurdles, 5th in LJ, 6th in TJ PR Walker Colvin: 4th in TJ PR Personal records (PR) were set by most of the team today. Great job all. Good luck next week at districts in Baker!

Round of applause for our junior high track team, great season! Today's Lambert meet results: Eliza Harbaugh: 4th LJ, 2nd 50m, 5th 100m, 6th 400m relay Nolan Kamerman: 3rd TJ, 3rd LJ Logan Nordlund: 3rd 400m, 4th HJ Jaci Gibson: 3rd HJ Jodi Gibson: 4th 200m hurdles, 6th 100m hurdles Carson Garner: 5th HJ, 5th 50m Koby Saylor: 6th LJ, 6th HJ Skylar Lawrence: 6th 400m relay Gracie Phipps: 6th 400m relay Maggie McDonald: 6th 400m relay For last week in Miles City: Logan Nordlund 5thTJ and 2ndLJ, Nolan Kamerman 3rdHJ and 4thTJ, Eliza Harbaugh 4th100, Jodi Gibson 4th 100mhurdles, Gwen Miller 5thmile. Fairview released results after we left the meet including... Nolan Kamerman 5thHJ, DJ Bollinger 6th Discus, Koby Saylor 6thLJ. Once again great job athletes and coaches on a great season!

Book Fair is open after school until 4:30 today - Thursday. Be sure to stop by the Library

Congrats to our track and field athletes that qualified for the North/East Top 10 Meet: Sophie Kreider: 100m Hurdles Maggie Pluhar: 100m dash Krystan Hafla: Triple Jump Good luck tomorrow up in Glasgow!

Lambert Invite track results: Sounds like Jordan did great again over in Lambert yesterday as everyone on the team PR'd in at least one event! Maggie Pluhar: 2nd in 100 and 2nd in 200 Sophie Kreider: 1st in Triple Jump, 3rd in 100 hurdles, 4th in 300 hurdles, and 6th in Long Jump Next meet is the North/East Top 10 on Tuesday. Good luck JH in Miles City today!

JH Fairview track meet: Solid showing from all student/athletes with a meet of about 16 teams! Great job everybody including our "first track meet ever" people, you represented Jordan tremendously! Jodi Gibson: 6th in 100 hurdles Jaci Gibson: 6th in 50m and 5th in high jump Hunter McWilliams: 4th in 800m Koby Saylor: 4th in both triple jump and high jump Carson Garner: 4th in 200 and 6th in high jump Nolan Kamerman: 2nd in Triple Jump Logan Nordlund: 2nd in 400m and 3rd in high jump Eliza Harbaugh: 2nd in 50m, 2nd in 100m, 2nd in 200m Next track meet for JH (7th and 8th only) is on Saturday in Miles City. Good luck to varsity in Lambert tomorrow with the warm wind! (bus time 9:45)

Track announcements! Junior High: The team picked up a last minute meet in Fairview on Thursday. The meet officially starts at 2PM, bus time 10AM. Bring food, money, sunscreen, and extra layers of clothes. Varsity: Meet on Friday in Lambert, bus time 9:45

The in-person book fair in the high school library starts next Monday, April 26th after school and runs through Thursday, May 6th. We will be open Monday-Thursdays, after school until 5 p.m. with extended hours on the day of the Spring Concert, Wednesday the 28th. Concert day Mrs. Hoverson will keep the bookfair open until 8 p.m. if anyone would like to shop after the show.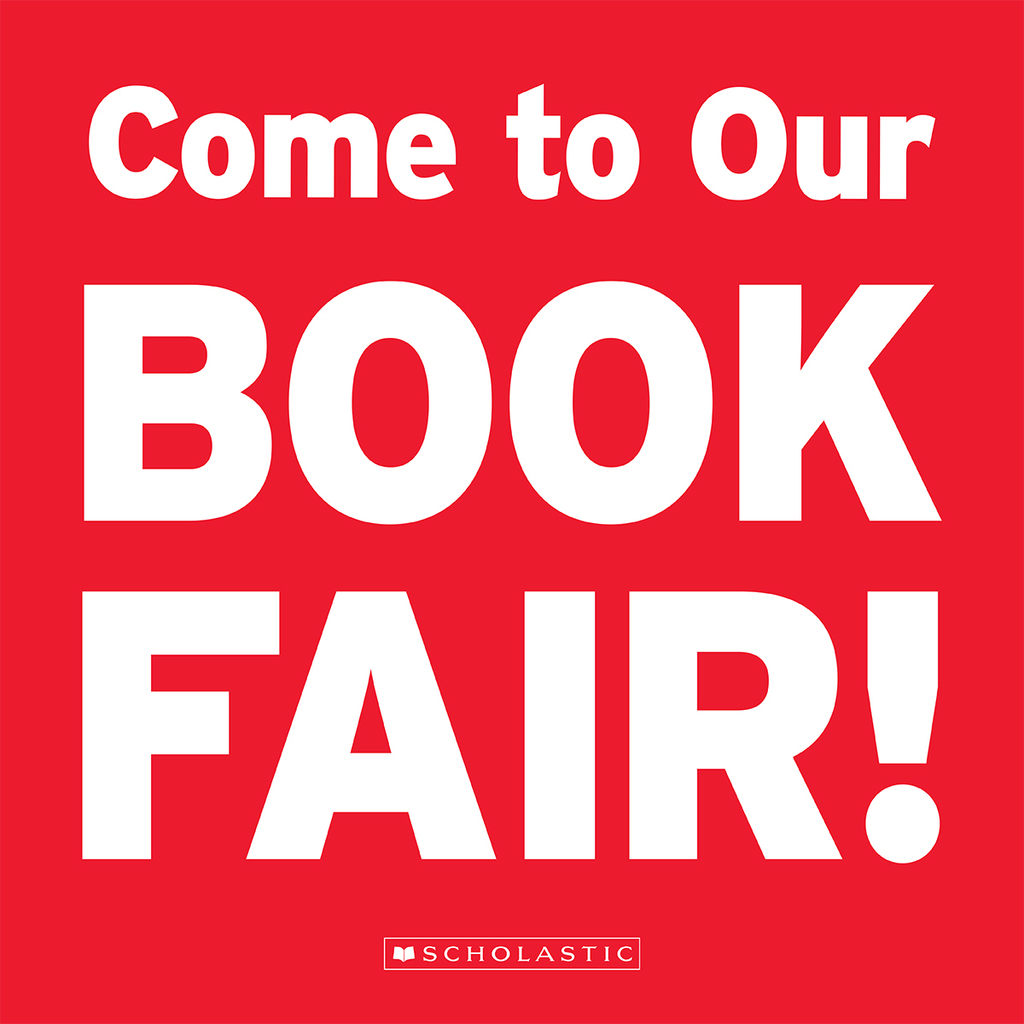 Junior high track will not attend the Sidney meet this week as they rescheduled it for Thursday (previously scheduled school events take priority). We will look for an additional JH track meet to attend and announce any updates. Thanks for everybody's understanding.