Menu Change: Tomorrows Lunch will be Tacos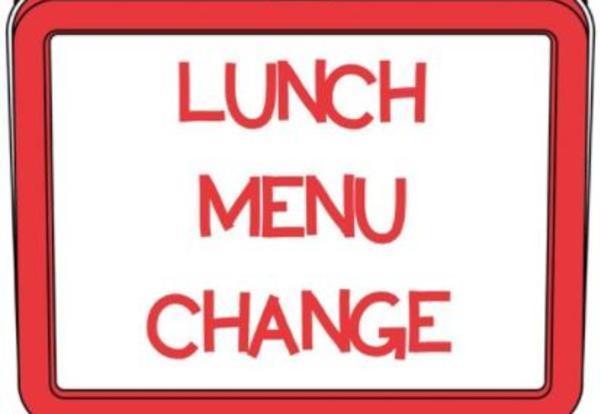 The state bound girls basketball team will stay at the Boothill Inn + Suites a week from tonight as they play Wednesday morning. The address is 242 E Airport Rd, Billings, MT 59105 and phone number is 406-245-2000 if you want to stay there with us. Pep rally is planned for 3-9-21 in the afternoon if you would also like to cheer them on!

Due to the planned power outage from 9am-3pm on Thursday, we will have offsite school services on Thursday 3/4/21.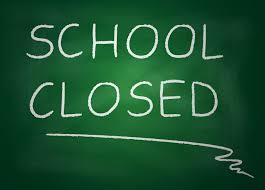 After last nights awesome girls basketball win, we had more interest in tickets for tomorrow and Saturday. Laurel is nice enough to offer a late ticket purchase and Anna is nice enough to cut that check. If interested in attending games on Friday and/or Saturday, please bring money (20$ per ticket) to the high school by 4PM or contact Brian Bills. One school check will be sent and tickets will be picked up in Laurel.

Reminder Tickets for Divisionals MUST be picked up and paid for in the office by NOON Today.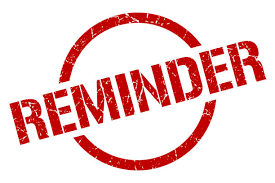 Basketball (Divisional in Laurel) Tickets are 20$ for the tournament (this only gets you into Jordan girls games). There is no information about masks but please be prepared for anything. Band is not allowed to attend. Bus time will be 1PM. The team is staying at Surestay Plus Hotel By Best Western Billings. The address is 3040 King Ave W, Billings, MT 59102.

Nice win Lady Mustangs! 41-31 win vs. Broadus... Next game is tomorrow morning at 10:30 AM vs. Custer/Hysham (bus time 7:50). Band bus time is right behind the team at 8AM. Good luck tomorrow!

Tough day 2 in Miles City, but hard fought basketball. Boys lose 31-36 Girls lose 36-53 Great season boys, we're proud of you. Girls play tomorrow at 4:30 with a bus time of 2PM. See everybody tomorrow! (rest of tournament now takes place at Custer County High School)

4C Tournament day 1 results: Boys 70-47 loss to Terry... next game at 1:30PM tomorrow at CCDHS (bus time 10AM) Girls 39-25 win vs. Custer/Hy... next game at 6PM tomorrow at MCC (bus time 3:30PM) Band is attending both games and will also have a bus time of 10AM. Sleep well, see everybody tomorrow for some more competitive eastern MT basketball!

Due to the entirely uncertain nature of the rolling blackouts, we will be waiting to see how often the outages will occur before making a decision to call off school. Should it become necessary to call off school, students will be sent home with work and classes will be offsite with no computer work so that the days may be counted and students do not have to make them up in the summer.

District Tournament Brackets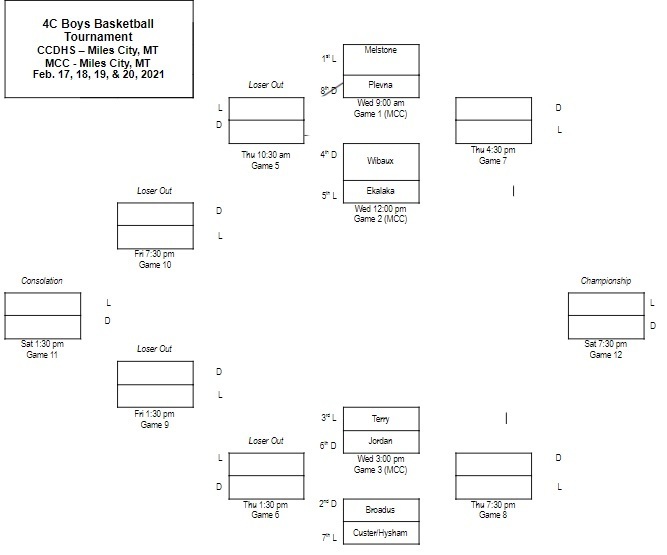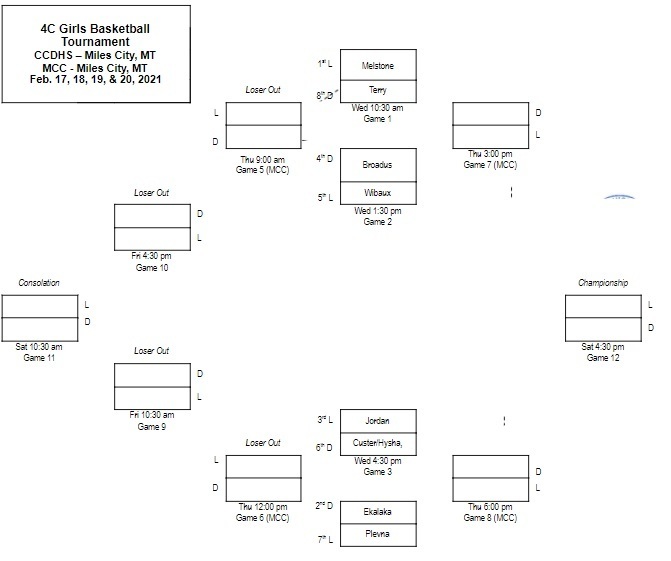 Basketball Information! The standings show our boys playing at 3 (at MCC vs. Terry) and girls at 4:30 (at high school vs. Custer/Hy) on Wednesday. The pep rally will be at 10AM on Wednesday. A filled out bracket will be posted later today. Tickets are still available to purchase from front office, must be bought before Wednesday. -masks must be worn by ALL unless playing -games will be broadcasted on NFHS network Please check back for more updates! Have a great week!

Great basketball night in Jordan vs. Plevna: JVB: 51-34 win VG: 64-29 win Also great season peewee basketball! Great job players, coaches, and parents/guardians with that, going to be fun to watch them progress. Thanks to Rocky and all our bookkeepers this season for helping out. -Tournament information will be posted at the beginning of next week. Remember to buy a ticket from the front office even if you only make it to one game.

Solid basketball tonight on senior night celebrating Brynn, Riata, Rebekah, Dalton, and DJ! Thanks Ekalaka for making the cold journey. JVG= 58-21 win JVB= 56-31 win VG= 44-40 win VB= 42-37 win All Friday basketball is cancelled (WGR games and peewee). Last season games start with peewee on Saturday at 2, 4:30 jvb, 6 vg vs. Plevna

8th Grade will have Chili & a side for $5 available at concessions for this evenings games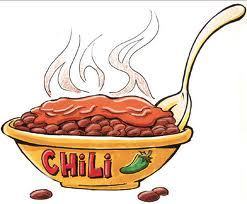 It is very cold outside, please remember to send you students with appropriate clothing. (Warm coats, HATS & GLOVES)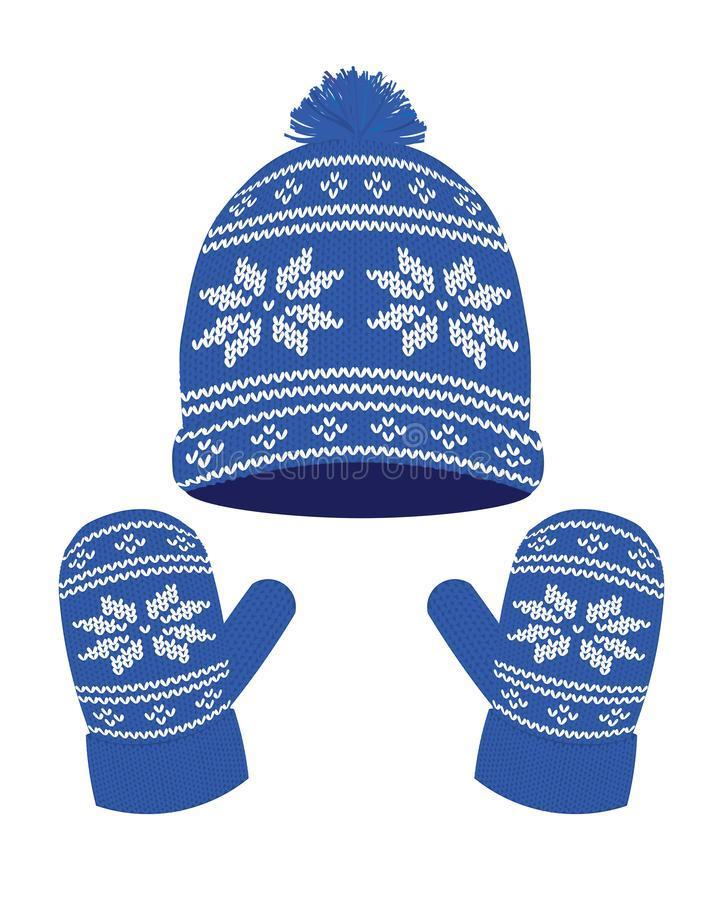 5 & 6th Grade Basketball Practice tonight has been cancelled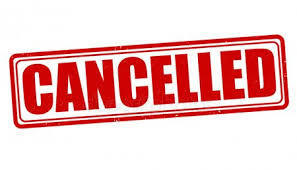 Pee-Wee Basketball Tonight has been Cancelled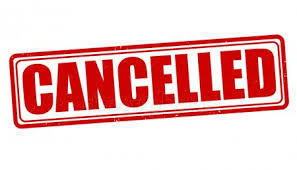 Basketball brackets for next week in Miles City have been announced! Also please see the information we have so far about the tournament. 1. Bands will be allowed. 2. There will be 200 fans allowed for each community. This number does not include your team members, band, cheerleaders, administrative passes. We will still have to get a list of those attending to the ticket takers as per MHSA. 3. All tickets will be $20 (adult and student). This ticket will be punched and name checked at the ticket stand. This will get you into all your school's games. Only communities that are playing will be allowed to attend. These must be purchased before the tournament. No exchanging of money at tourney. 4. No concessions. 5. The brackets are straddled at an hour and a half to limit the possibilities of your team playing at the same time. Boys are at the college on Wed and the girls at the HS and will flip flop for Thur.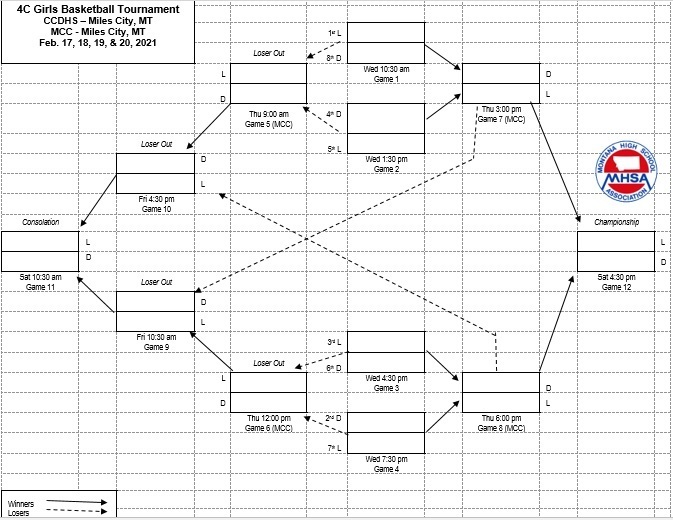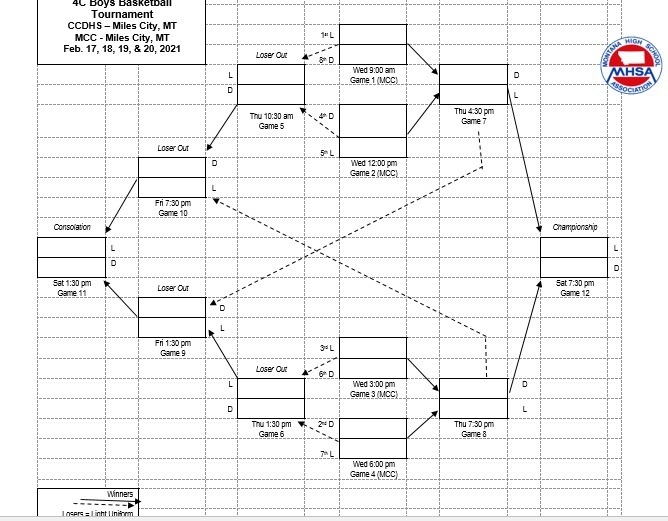 Basketball (all home games) (away with Circle was cancelled) 2-11 senior night vs. Ekalaka= 230, 4, 530, 7 2-12 vs. WGR= 230, 4, 530, 7 2-13 vs. Plevna= 430 jvb, 6 vg Tournament information will be posted when we receive that, thank you for your patience.